Thanks for your advice everybody! Technology issues freak me out, because I'm such a beginner and everything seems difficult!
Turns out that Blogger isn't PMS-ing today and doesn't reject my server now!! I can upload once again! But since I've had it I also created a Photobucket (and Flickr) account as a back-up.
So if you can see my silly face below... everything works smoothly! You can now view all my jewellery in Flickr and all my post pics in Photobucket! (under the name Little Witches - Tiny Wizards hopefully!). Please let me know if you try this!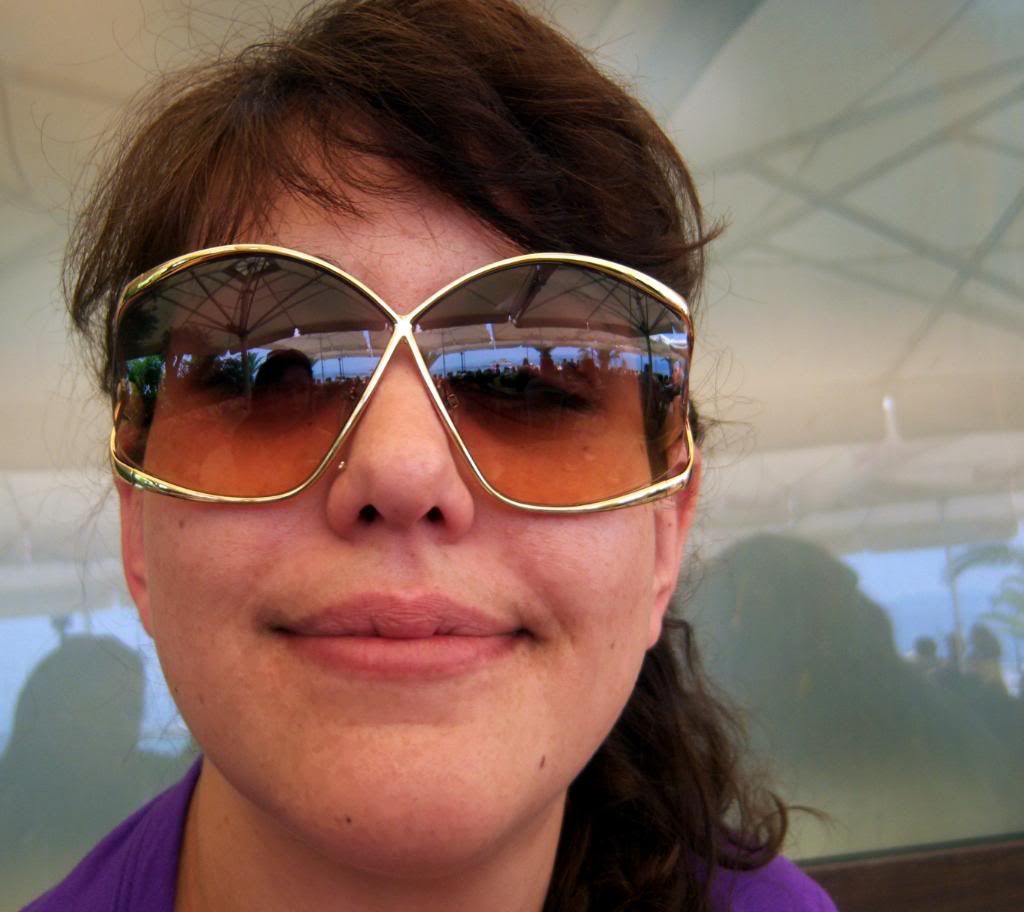 In your face... blogger!! Ha!
Back to outfits, this is the

purple summer dress

I told you about! It's one of those dresses that makes you happy and it cost 12 euros, so I had to buy it in another color, right? Wouldn't you? For 12 euros? Sometimes shopping makes me happy! (For years!!Because this is a 4 years-old dress and I'm still happy!)
See? Me happy!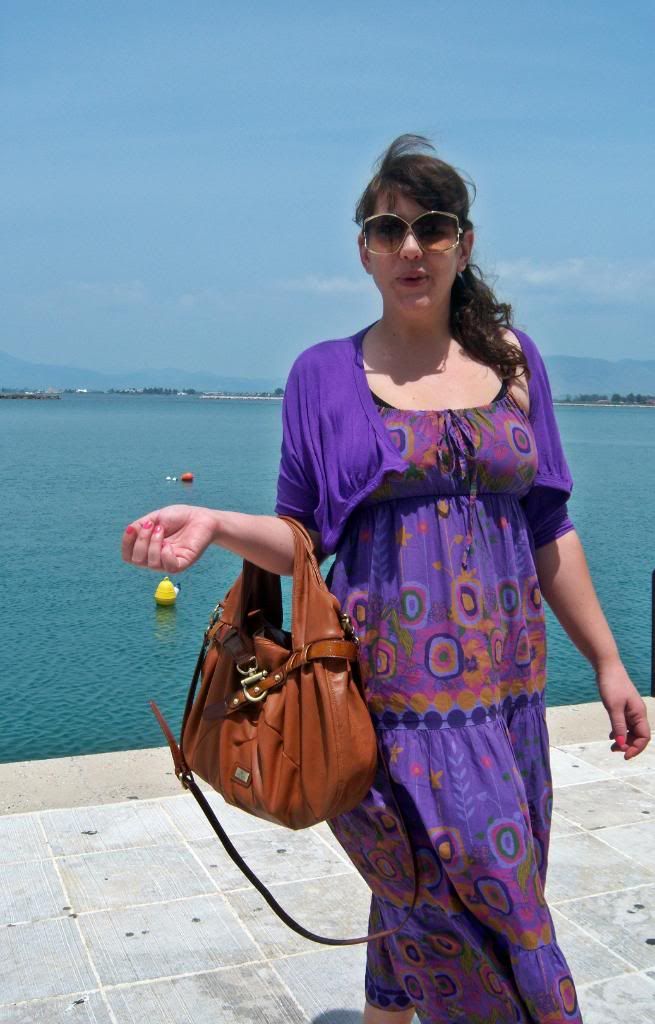 My famous "Hurry up, I've got to pee..." modelling posture!
You saw the dress - so let's now move on to the question! Many of my followers started following my blog, after I joined
Kendi's "30 for 30" winter remix
! Most of you probably remember that challenge! I was very happy and relieved to finish my remix some months ago, cause boy, it was hard! (If you're new around here, check
this
!)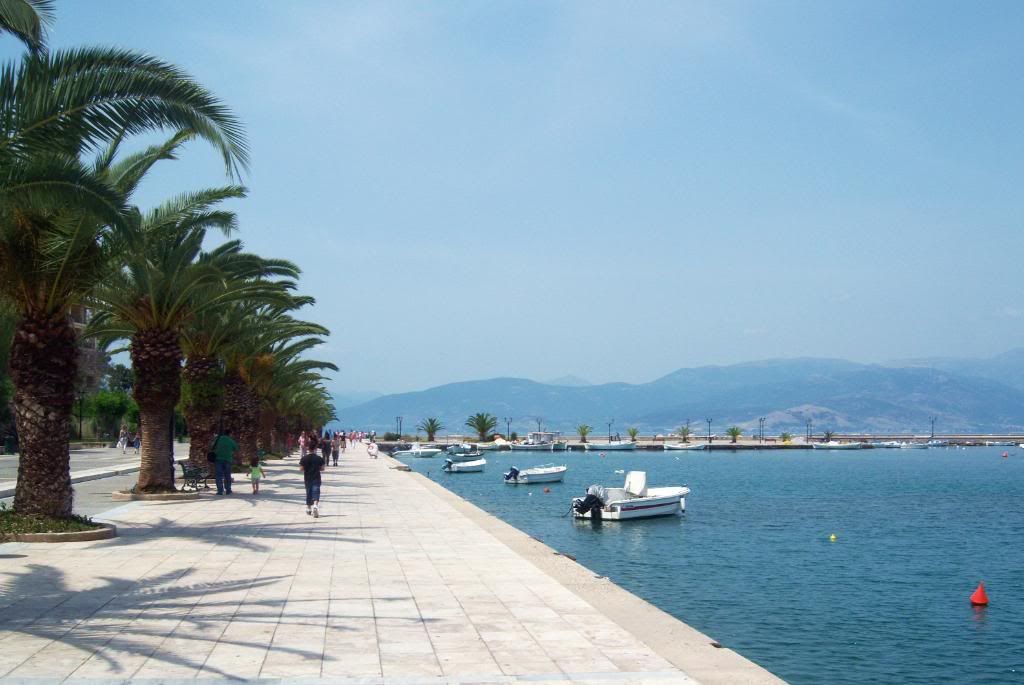 Nafplio's Port
Kendi is soon starting the new
"30 for 30" summer remix!
This time it's going to be even harder, because my summer wardrobe mainly consists of summer dresses. So I'm facing this dilemma now, about whether I should participate or not... Because how on earth can you remix summer-dresses?? I can use different belts and scarves maybe, but will that be fun for you guys? And will I make it to 30 (sometime before Christmas??).
But since you're reading this blog, I thought I'll just ask you! So please take this poll and help me out here!
Should I participate in Kendi's "30 for 30" summer remix